Senior Partner
Advocate Supreme Court & Legal Consultant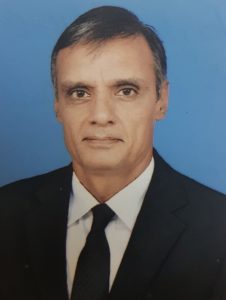 Mr. Farhat Ullah is the Senior Partner of the firm. He has been leading the firm since 1992. He holds degrees in commerce and law, and is also professionally trained in Alternate Dispute Resolution.
Mr. Farhat Ullah's key areas of expertise and special interest are constitutional law, family law and civil litigation. In addition to these, he enjoys taking part in complex multi-party litigation involving huge volumes of evidence and difficult issues of law and fact. He has in the past tried cases on a diverse range of matters covering shareholder disputes, tripartite engineering contracts, franchise contract, service contract, partnership contract, company disputes, family litigation, criminal litigation including bail before arrest, anti-terrorism, accountability/anti-corruption cases, criminal trials, intellectual property disputes and fundamental/civil/human rights cases.
---
+92 312 777 6666
[email protected]
/Farhat.Ullah.351
@FarhatAdvocate