Partner
Barrister-at-Law, Advocate & Legal Consultant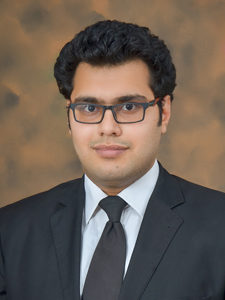 Mr. Ahmer Jamil Khan is a Partner of the firm. He joined the firm in the year 2013, and became a partner in 2017. He is also a Barrister-at-Law at the Bar of England and Wales and a member of the Honourable Society of Lincoln's Inn.
He completed his Bachelor of Laws with Honours from the University of London, and proceeded to study Master of Laws from Shaheed Zulfiqar Ali Bhutto University of Law in Karachi. He has completed the Bar Professional Training Course and has obtained a LL.M. qualification from Nottingham Law School, Nottingham Trent University in Nottingham, United Kingdom.
Mr. Ahmer Jamil Khan's key areas of expertise and special interest range from constitutional law and human rights to judicial review, civil litigation and corporate dealings. He is keenly interested in Constitutional Law and Environmental Law; to these ends he has taken courses in Environmental Law and Policy, International Criminal Law and Constitutional Law.
He specializes in Family Law, Citizenship Law, Defamation and Libel claims, Intellectual Property Law, Criminal Litigation, Civil Litigation and Anti-Corruption/Accountability Law. In addition to these, he enjoys taking part in complex litigation involving multiple parties.
---
AhmerJamilKhan.org
🇵🇰
+92 33 66 55 6666
🇬🇧
+44 7376 266 197
🇺🇸
+1 929 525 1110
[email protected]
@AhmerJamilKhan
AhmerJamilKhan